Dark grey rough-haired sneaker /

€ 199,90

€ 99,95
incl. VAT
---
This sneaker is made of a special kind of dark grey, rough-haired suede leather. Thanks to the subtle combination of grey and black, the sneaker can be easily combined with a variety of outfits.
---
Ordered before 14:00, shipment same day

Free shipping from € 100,-
Free returns in Belgium
Ordered before 14:00, shipment same day

Free shipping from € 100,-
Free returns in Belgium
Add to Cart
Size out of stock?
Send me an email if this article becomes available in my size. You always get an e-mail within two weeks, also in the case that your size will not be available soon.
Oops! Something went wrong with your request. Please try again later.
We already have a notification request from you for this size.
Please select your size.
Thank you for your request.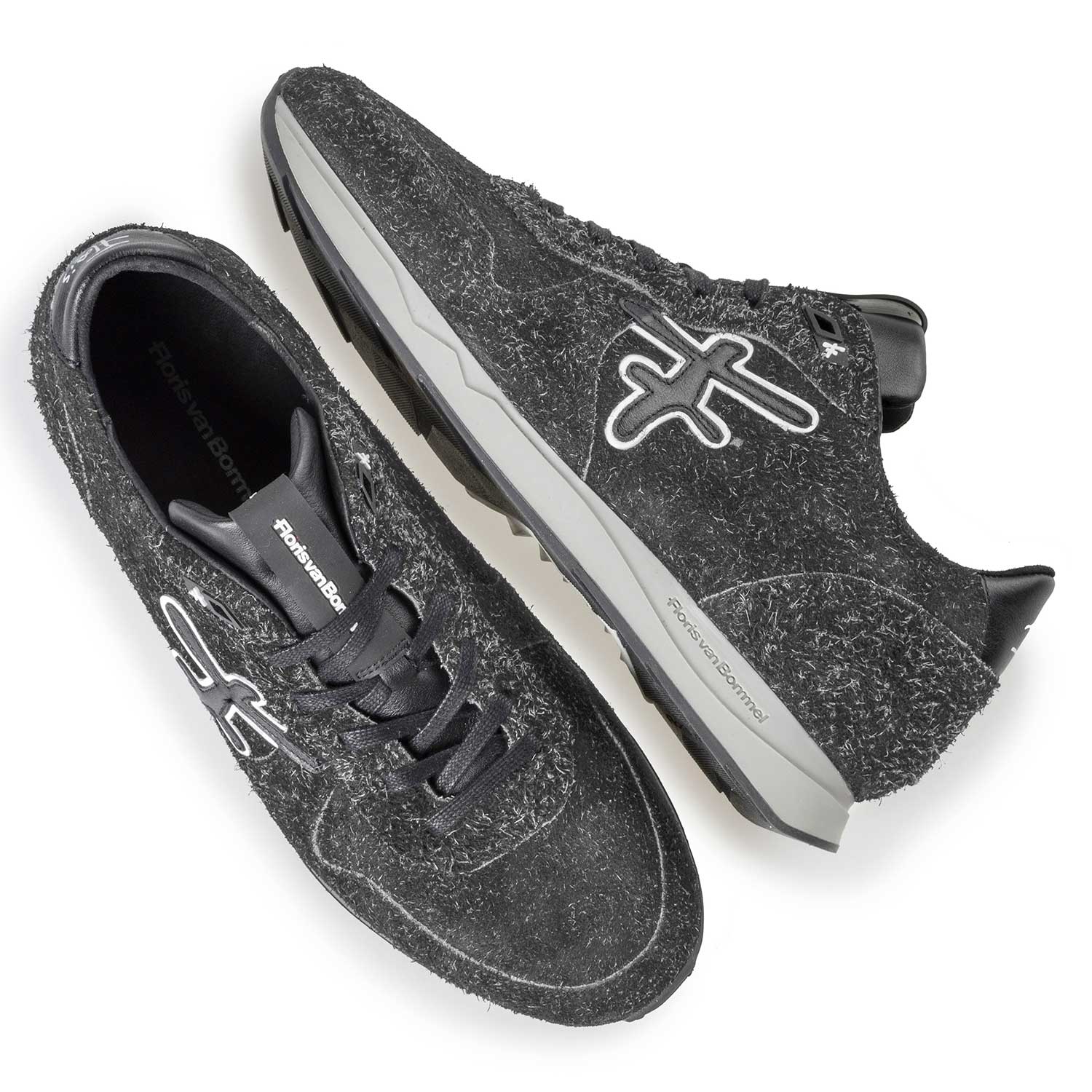 Floris about this shoe:

,,The best weapon to prevent plagiarism is to make high quality and technically advanced products. Copycats simply don't have the time, means or know-how to replicate that. This type of suede leather is a good example. As a basis, we have used a rough, hairy and undyed suede leather. The hide goes into a dye bath, but we make sure that the core of the leather remains undyed. After that, the leather undergoes a buffing process inside revolving drums. This brightens the hairy fibres again. Then we cut the hair down to the right length. During the whole process it is quite difficult to give the suede leather a consistent final colour and look. There isn't a go-to formula that we can always go back to; instead, it is a matter of constantly adjusting. And we're only talking about the suede leather right now…"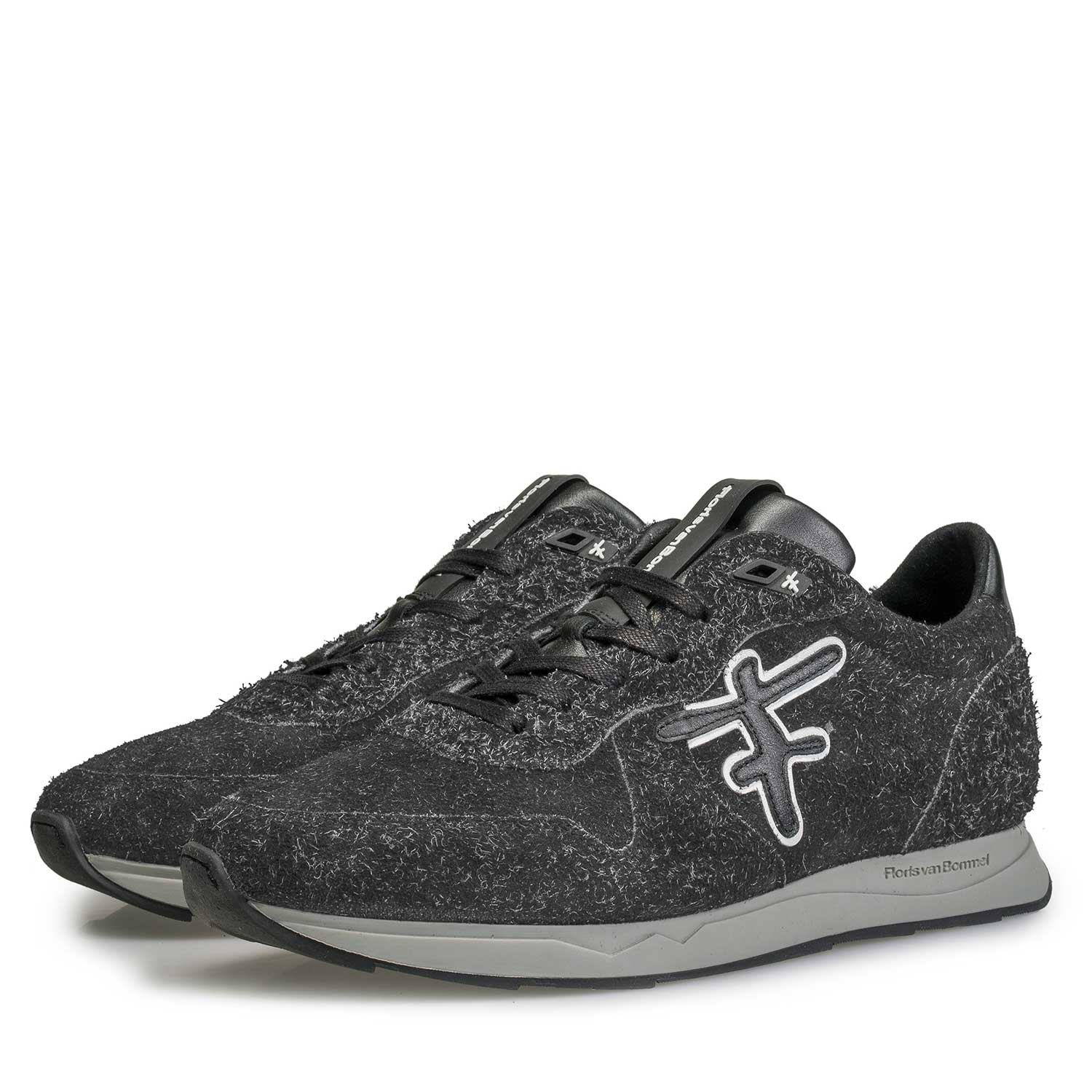 Product information
This rough-haired suede leather has been buffed for a special, robust look. The new design is finished with a grey jogging sole and is ideal for the off-season. The trim lines give this sneaker an elegant touch.

Sportive lace shoe
Dark grey, rough hairy suede leather
Black, wide laces made of waxed cotton finished with black aglets and a white Floris logo
Grey rubber sole finished with a black outsole and white zig-zag elements
Blue suede leather toe cap and heel cap
Removable leather footbed
Matching belt: 75191/00
Clean and care products: Carbon Pro art. 40000/00