Suede leather Chelsea boot dark brown /

€ 219,95
incl. VAT
---
This dark brown suede leather Chelsea boot gets it casual look from various rubber details. The rubber sole is finished with a circular profile pattern. The rubber welt around the toe cap acts as a bumper and gives the shoe a sturdy twist.
---
Ordered before 17:00, shipment same day

Free shipping from € 100,-
Free returns in Belgium
Ordered before 17:00, shipment same day

Free shipping from € 100,-
Free returns in Belgium
Add to Cart
Size out of stock?
Send me an email if this article becomes available in my size. You always get an e-mail within two weeks, also in the case that your size will not be available soon.
Oops! Something went wrong with your request. Please try again later.
We already have a notification request from you for this size.
Please select your size.
Thank you for your request.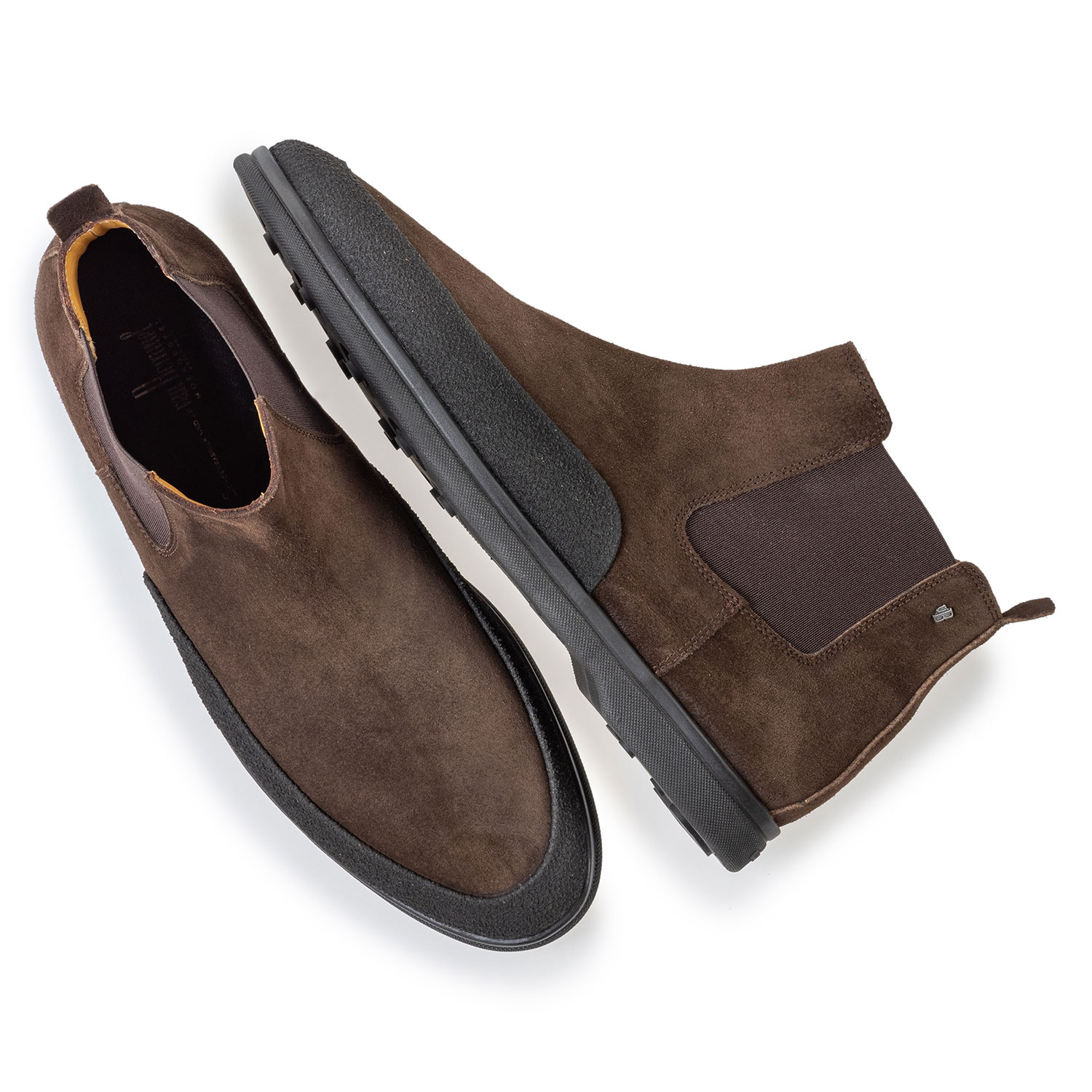 Floris about this shoe:

"Classic Van Bommel"
"For the past seasons, we've been busy remanufacturing our Van Bommel collection. We wanted to recreate what an authentic, classic collection is supposed to look like. Without frills and frippery - simply the ultimate, classic Van Bommel collection. I was quite surprised how much I enjoyed working on this. Manufacturing colourful Floris van Bommel sneakers is definitely great, but fine-tuning true, classic styles, materials and lasts - that's shoemaking as we've been doing it here for centuries. When I started working in our family business twenty years ago, I thought the Van Bommel collection was dull and boring and so we all worked very hard on establishing the 'Floris van Bommel' brand. We went for 'younger, faster, wilder' to make sure that our family company would remain relevant in a rapidly changing world. And we definitely succeeded in doing so. Now we're focusing our efforts on restoring former glory: Classic shoes, carefully manufactured in the Netherlands."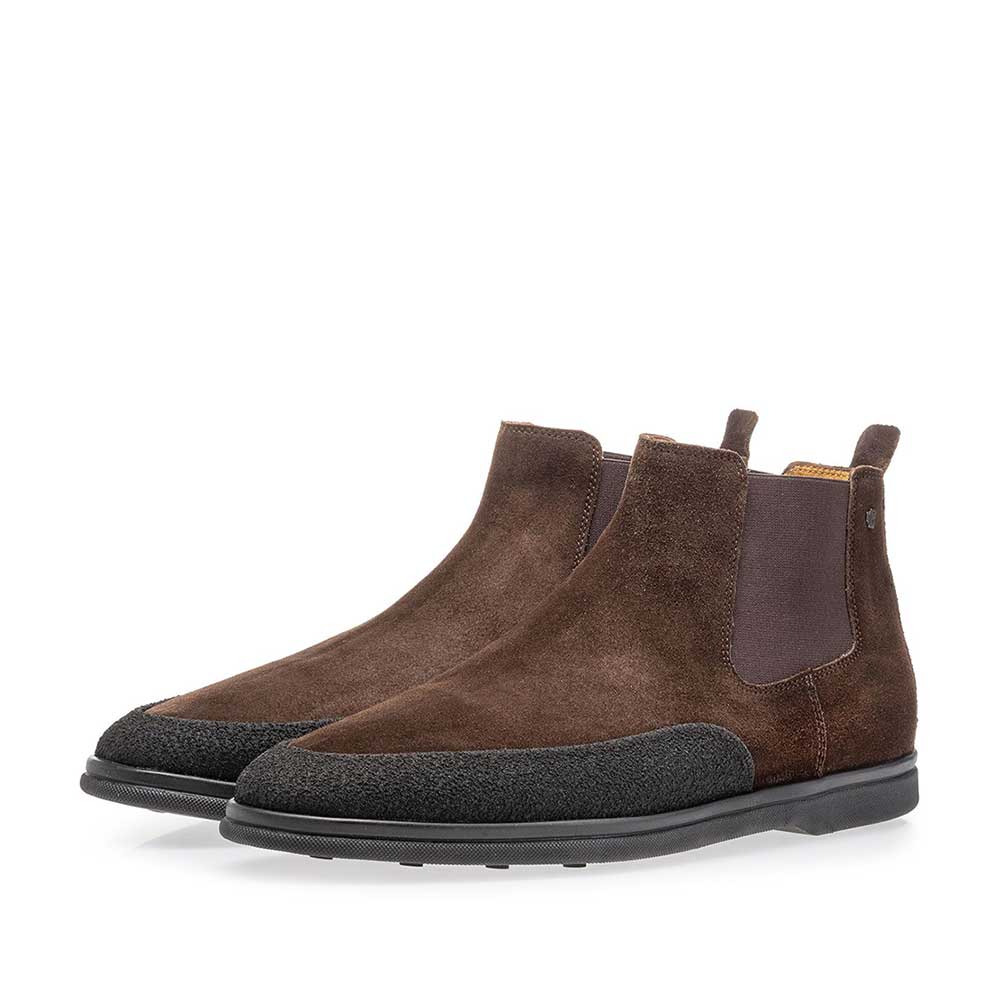 Product information
Casual Chelsea boot
Article number: 20206/08
Dark brown suede leather
Has a functioning Van Bommel textile pull loop (for easy on and off)
Black rubber welt
Van Bommel metal tag
Brown elastic inserts
Black rubber sole
Profile sole finished with a circular pattern
Leather footbed is removable
Shoe last 782
Width H
Ago style
Matching belt: 75076/20
Clean and care product: Carbon Pro Spray