HOW
to
WEAR
Four leading Belgian influencers
show how they would wear some
of our key items.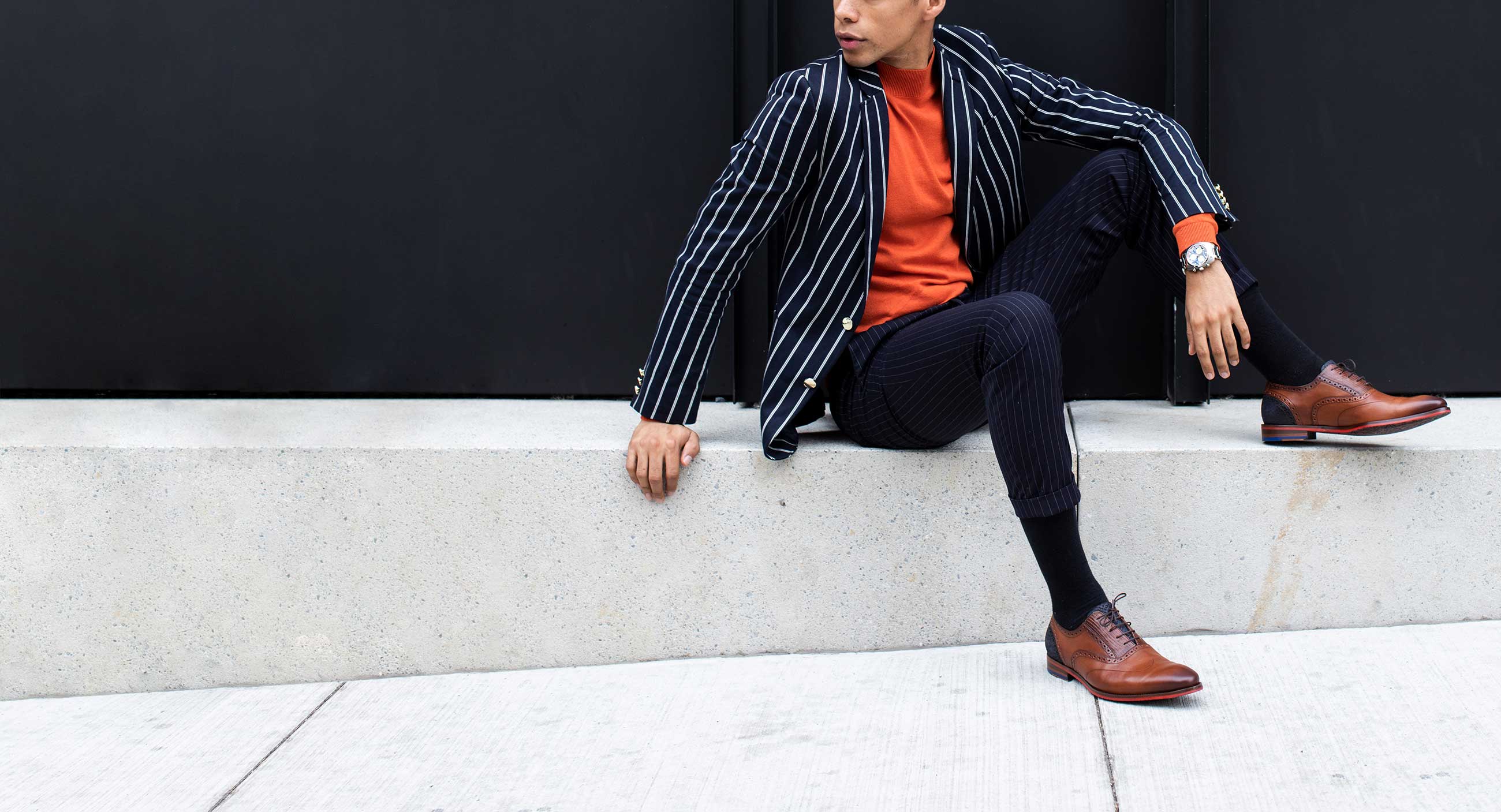 HOW
to
WEAR
These hiking sneakers

Floris: "This winter's 'recommendation of the house'... In other words: We've chosen this model for our winter advertising campaign. The way in which we make that choice is not necessarily very scientific. Within a small group of people, we pick our favourite shoe from all the latest models. Now and then, you may hear someone shouting "Seriously, man?" or "Are you crazy or something?", but we usually end up making our choice rather quickly. This sneaker clearly stood out this time. The colour and material combinations are exactly right. There is a lot going on on this shoe, but it all comes together as a harmonious whole. This is a nice and modern winter sneaker that you can combine with a variety of different looks, even at more summery temperatures. Oh, and most of the sole is made of ultralight and super soft EVA material. It's like walking on clouds!"
HOW
to
WEAR
These casual boots

Floris: "For this boot I had to set up an internal lobby. The leather that we used for the heel is actually not leather that we normally use for shoes. It is leather to make belts, it is much thicker and tougher than shoe leather. Because of the thickness of the leather we can apply a groove, before we apply the stitches and these stitches run through this groove. It looks really beautiful, luxurious and super cool. Apart from the fact that this is a technical challenge and that we even had to adjust the shape of the sole, it is of course... expensive. 'Can we not use a normal piece of leather?' 'Do we really want to apply that groove? Can we not just apply the stitches without the groove?' At the end 'the love for the shoe' won again here in Moergestel. Our technical people have found a way to apply the groove with a laser-cut technique. The boots have a beautiful heel piece. This is without doubt one of our best winter boots. If I was a fashion guru in the fashion world I would call this style 'City casual'. But of course I am not so it is just a very nice shoe."
HOW
to
WEAR
These dressed shoes

Floris: "Elegant shoes, right?! I've developed a new theory on elegance. If we are completely honest, elegance doesn't have much to do with the way one dresses but with the way you carry oneself. I gave this some more thought the other day while I was fiddling around with Einstein's theory of relativity and all of a sudden it hit me: E = MC2 stands for Elegance = Manners x Charisma2. There you go…. But back to the shoes! The manufacturing of material combinations as we have done for these shoes requires precision work. It is kind of like the anchovies on a pizza napolitana: Striking the right balance is soooo important. Of all the work that we are doing to launch a new collection within half a year, this is usually the last step we undertake. By then, we have delved so deeply into new leather types and colours that we can figure out the best combinations with our eyes closed. We've tried to keep the number of variations compact but in the end, we didn't really succeed. Therefore: Choose wisely! In the meantime, I'll ponder some more about elegance… and will get back to you on this!"
HOW
to
WEAR
These chelsea boots

Floris: "This may look like a simple shoe, but we've spent a lot of time developing it. The dark blue rubber edge that runs along the top of the sole gave us quite a bit of a headache. We got the idea for it during my favourite phase of the design process: In the very beginning, we all sit around a table with knives, markers, adhesive spray, coloured tape, glue stick and lots of other materials and shoes. We cut off the edge of an old blue rubber sole to create a sort of large rubber band. We pulled this rubber band around a regular dress shoe and attached it to the edge of the sole. Everything was perfectly in place right away, and the shoe immediately looked a lot better. Instant magic! But although the idea was born within 30 seconds, the technical execution took more than 4 months. Repeatedly, we didn't manage to achieve the same curvature and finesse. The correct design of the bottom of the last and pressing the edge out finally turned out to be the solution. The result is an original dress shoe that scores a few more points on the "casual and fun" scale because of the dark blue edge. The shoe goes well with chic pants or a suit, but is also suitable for more casual outfits."